Our expertise in the Business Intelligence and Visualization practice enables us to tap data from different sources and multiple formats to provide you with actionable insights, right business metrics and visualization for informed decision making. We crunch the data at the backend and present a meaningful information for decision making on the front-end.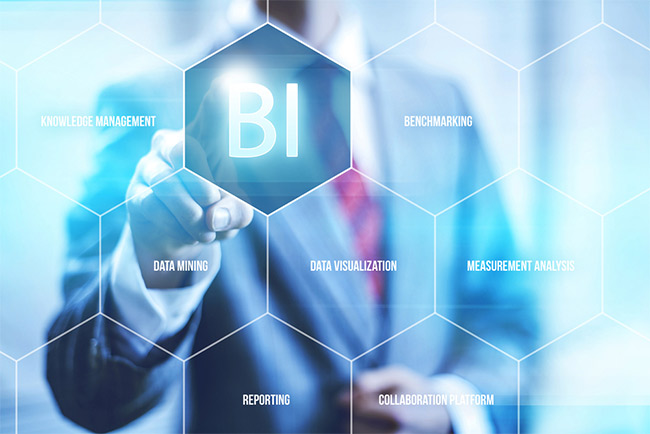 Business Intelligence Services
Assessment & Architectural Design
Enterprise Data Warehouse
Data Migration from Legacy Systems
Report Migration from Legacy platforms
OLAP Cubes
Reports and Dashboards
Alerts & Notifications
Metrics and Scorecards
Mobile BI
BI Integration with SMAC infrastructure
Data Visualization Services
Data Discovery
Visual Querying
Self-Service BI
Ad-Hoc Reporting
Geospatial Visualization
What-If Analysis
Multi-Dimensional Querying
Big data Visualizations
Sentiment Analysis
Predictive Analytics
Technology Expertize
BI / Visualization- Microsoft BI, Tableau, Jaspersoft (TIBCO).
Data Integration- Informatica, Pentaho, Talend, SSIS.
OLAP/Analytics- DB2 Cube Views, DB2 OLAP Server, SSAS, Crystal Analysis, SAP BO, Essbase.
Query Tools- Apache Hive, Apache Pig, Flume, Sqoop, R.
Databases- MongoDB, CouchDB, Cassandra, Microsoft SQL Server, HBase, Oracle.
We have handled large data volumes, even in petabytes, for customers in public and government sector , retail, e-commerce, energy, healthcare, life-sciences and construction.