We combine deep business, industry, functional and technical expertise with the power of SAP solutions, the market leader in enterprise application software, to deliver sustained value and minimize CapEx requirements. We provide "out-of-the-box," SAP solution that can be implemented to a functionally rich product with minimal modifications. Our solution is designed specifically for small to mid-sized utilities and government entities, supporting the continued growth and flexibility that is demanded in the utility and public sector industries. Our fully integrated solution utilizes business processes from SAP Best Practices offerings that have been perfected and refined over SAP's 40 years in the software and process improvement industry.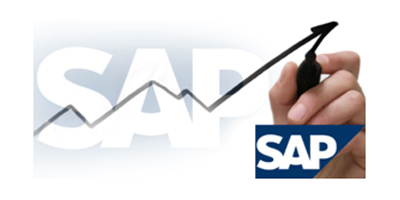 We have expertise in following SAP areas
SAP ERP
SAP Public Budget Formulation
SAP EAM
SAP CRM/CR
SAP HANA
SAP MOBILITY
SAP FIORI
WE ENGAGE WITH SAP ACROSS A FULL SPECTRUM OF BUSINESSES AND INDUSTRIES, INCLUDING:
Aerospace and Defense
Automotive
Banking and Capital Markets
Chemicals
Retail and Consumer Products
Defense and Security
Engineering, Construction and Operations
Health and Life Sciences
High Tech
Industrial Manufacturing and Construction
Insurance
Professional Services
Telecommunications
Travel and Transportation
Utilities
Wholesale Distribution
Public Sector
We have proven capabilities for on-premises and cloud hosting, as well as SAP application management and delivering SAP-centric applications. We are a certified managed hosting and applications management solutions provider.
We can also provide expert guidance in performing critical IT activities:
Creating blueprints outlining business process requirements
Tailoring applications to business requirements
Resolving conceptual and technical IT challenges
Performing cycle, load, and stress testing
Implementation & Upgrades
Implementation & Upgrades
Our team will be part of your implementation group in every capacity which suites your budget and team dynamics. We can participate ranging from advisory, architecting, implementing, testing to support roles functions.
Application Development & Maintenance
Our team provides services for developing and integrating customer-specific enhancements to SAP products through the SAP Application Development services. Offers also high-quality custom-development projects, including Web-enabled applications.
Each step of a custom development project must meet the highest quality standards to ensure that the project meets the customer's requirements, can be maintained over the long term, and is delivered on time and within budget. The SAP Custom Development Quality Assurance service monitors the quality of custom development throughout the development life cycle.
Application maintenance:
Technical help desk support
Fault analysis
Design update
Upgrades and Patches
Code review
Testing
Documentation maintenance
Application Enhancements
Service Level Agreements based support services
24×7 Support & Maintenance of application systems